Saab Details Partnership with China's Hawtai Motor Group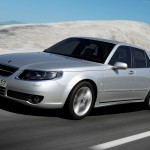 In his attempt to save Saab– again, and after having secured short-term cash of €30 million (US$44.6 million), Spyker Car N.V. CEO Victor Muller's next move was to sign a strategic partnership with China's Hawtai Motor Group.
Under the agreement, Saab will receive a €150 million (US$222.5 million) cash injection while the two companies will form joint ventures for manufacturing, technology and distribution.
As a part of the deal, China's Hawtai will invest €120 million (US$178 million) for up to a maximum of a 29.9 percent equity stake in Spyker on a fully diluted basis. Τhe remaining €30 million will be in the form of a convertible loan agreement with a 6 month maturity, an interest rate of 7% per annum and a conversion price of €4.88 per share.
Following the announcement, Victor Muller, Spyker's CEO and chairman of Saab Automobile said:
"The partnership with Hawtai allows Saab Automobile on the one hand to continue executing its business plan since we secured the required mid-term financing subject to meeting certain conditions, whilst on the other hand it allows Saab Automobile to enter the Chinese car market and establish a technology partnership with a strong Chinese manufacturer."
"We expect that Saab's unique brand values based on its aviation heritage, Scandinavian origins and innovation-driven character will do very well in the Chinese market. Our driver-oriented vehicles appeal to a whole new group of independently thinking customers who appreciate Saab's advanced designs, safety and responsible performance."
"With Hawtai's clean diesel engine technologies and production capacity, and its ambitious development programs, we have found the right partner to develop the Saab business and build a solid relationship."
Hawtai Motors, which was previously known as Huatai, is new company having been formed in 2000. The Chinese automaker said it has annual production capacity of 350,000 vehicles, 300,000 clean diesel engines and 450,000 automatic transmissions.